SUPPORTING INDIVIDUAL STUDENTS
When a student has low attendance, poor grades, or disruptive behavior, there is rarely one thing driving the student's challenges. That's why Communities In Schools of Chicago surrounds students with a community of support, and an array of resources, to empower them to stay in school and achieve in life.
Our Intensive Program places 30 master's level professionals, or Student Supports Managers, on-the-ground at schools to provide intensive support for students at risk of failure or dropout. Each Student Supports Manager is responsible for a caseload of about 50 students, and they work with these students to create a plan and provide them with direct supports, like individual or group counseling.
Student Supports Managers help students develop the skills and access the resources they need to make progress on their plans. They also connect students with community partners, as necessary, to provide them with other resources, including enrichment opportunities and academic support, that the students need to reach their full potential.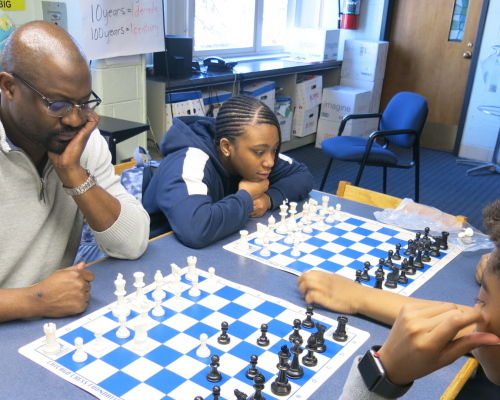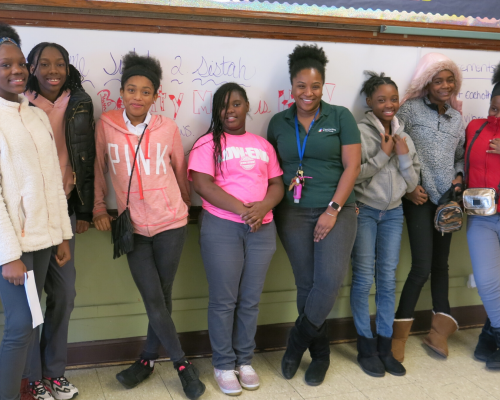 Student Supports Managers collaborate with teachers and other school staff, and they are responsible for liaising with the school as well. They connect the entire student body to CIS of Chicago's network of community partners, based on the school's needs. Services provided by these partners come at no cost to the students or the school and focus on four key areas: behavioral and mental health, the arts, college and career readiness, and health and wellness.
Of the more than 4,000 students we have supported in this way between 2009 and 2020, the following results occurred (within the year that our team worked with those students):
97 percent of students graduated or were promoted to the next grade
Fewer than 1 percent of students dropped out
Learn more about the Intensive Program's model, called Integrated Student Supports.
Since Fall 2009, of the 4,000 individual students whom our professionals have provided targeted, case-managed support, 97 percent of the students have graduated or were promoted to the next grade.