The work we do in Chicago public schools helps keep students in school and on track to graduate. It has a data-driven impact. We leverage community resources efficiently and focus on proven programs.
For less than $50 per student, we are able to achieve important results in improving social-emotional health, physical health, arts enrichment, and college and career readiness. All of this comes together to keep students in school and on track to graduate prepared for success.
This combination of efficiency and effectiveness appeals to our sponsors and donors. They view their donations as investments – in our work, in the students of Chicago, and in the city of Chicago.
Our current partners encompass leading foundations, civic-minded corporations, and caring individuals. Their generous support allows us to serve the students of Chicago, which serves the greater good as well.
Donor Profile: Lefkofsky Family Foundation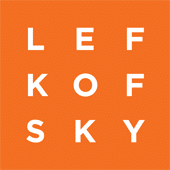 The Lefkofsky Family Foundation has made a generous investment in our Freshmen Rising initiative, set to launch in the fall 2020 school year. Freshmen Rising will provide tailored support to high school freshmen to ensure they stay in school and on track to graduate. Guided by the Freshman On-Track metric, the leading proven indicator of high school graduation, Freshmen Rising will provide vital support to 80-100 students through tailored curriculum, weekly check-ins, and parent engagement.
The Lefkofsky Family Foundation is a private charitable foundation established in 2006 by Liz and Eric Lefkofsky. Its purpose is to advance high-impact initiatives that enhance the quality of human life in the communities we serve.
To achieve this mission, the Foundation strives to:
Ensure access to quality education with a deep focus on the middle grades
Improve fundamental human rights for women, girls and underserved communities
Propel innovative medical research
Expand cultural initiatives
CIS of Chicago is grateful for this partnership and looks forward to launching Freshmen Rising in the fall of 2020 thanks to the Foundation's generosity.
Donor Highlight: Vibha Foundation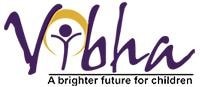 Vibha Foundation has generously invested in CIS of Chicago through a technology grant that has helped us purchase laptops for our Student Supports Managers. Due to the COVID-19 pandemic, our team is meeting the evolving needs of our students in a virtual setting, connecting them to essential services and providing them with individualized case management and social emotional support. Having functional digital tools is critical to reaching young people at a time when they need our support the most. We thank Vibha for supporting us in keeping young people on the pathway to high school graduation.  
Since inception in 1991, Vibha has been working to ensure that every underprivileged child attains his or her right to education, health and opportunity. Vibha's mission is to drive excellence in public education by enabling scalable solutions that deliver quality education. Vibha is a volunteer-driven social catalyst that seeds, grows, and scales solutions to systemic problems that impact quality of public education.  
We support Vibha's belief that children are the promise of a better tomorrow, so they should have access to quality education and good health. CIS of Chicago is proud to partner with Vibha Foundation in supporting students in school and beyond. 
Communities In Schools of Chicago Donors, FY20
AbbVie
Anonymous Foundation
A Better Chicago
Craig and Elliana Bondy
Crown Family Philanthropies
Capital One
Ellen Carnahan
Foglia Family Foundation
Foundation for Human Development
I.A. O'Shaughnessy Foundation
Kemper Educational and Charitable Fund
Michael Reese Health Trust
Bill Nygren Foundation
Paul M. Angell Family Foundation
Polk Bros. Foundation
Matthew Steinmetz
Thrive – Together for Students
VNA Foundation
Adtalem Global Education Foundation
Anonymous Foundation
Mark and Jamie Brady
Brinson Foundation
Kevin and Joan Evanich
Finnegan Family Foundation
Grant Healthcare Foundation
Ryan and Casey Harris
Higher Path Foundation
Peoples Gas Community Fund
at The Chicago Community Foundation
Speh Family Foundation
The Shippy Foundation
Topfer Family Foundation
Ulta Beauty Inc.
Jim and Catherine Ann Welch
W.P. & H.B. White Foundation
Adams Street Partners, LLC
Ares Management, LLC
Regina and Luke Bakalar
Carmax Foundation
Jodi and Ruben Caro
Bob and Pam Conlon
Vinay Couto and Lynn Vincent
Elder Family Foundation
Steve Elkins
Therese and Jim Fauerbach
Bon and Holly French
Brian and Jaala Good
GCM Grosvenor
Golder Family Foundation
John M. Greening
Richard M. Gunst
Jackson National Community Fund
Kirkland & Ellis Foundation
Alain and Laura LeCoque
Brad and Jen Meyers
Brian and Cindy Moncrief
Northern Trust Corporation
Scott and Rachel Pasquini
Joan W. Ward
William Blair & Company, LLC
Anonymous
Jon and Susan Ballis
Edith Chen and Greg Miller
Kent and Elizabeth Dauten
Deloitte
Mike and Eleanor Evangelides
Barbara and Todd Ford
Stuart Frankel
Dorothy and Jack Jiganti
Robert R. McCormick Foundation
William McIntosh
NTT Ltd
Valli Perera
Elizabeth Price and Lou Yicese
Robin and Jill Selati
Matt and Julie Simon
Neil Araujo
Steve and Alison Dry
Alex and Katie Feld
Ervin and Louise LeCoque
Jay and Sharon LeCoque
Brendan and Kelli McKeough
Ruthellyn Musil
Sheridan Road Charitable Foundation
Gintaras Vaisnys and Gloria Kot
Katherine Wanner
Kareem K.W.O.E. Wells
Winston & Strawn LLP
Edward and Mary Ann Wood
Anonymous
Jeannie Affelder and Jeff Weissglass
Bank of America Charitable Foundation
Richard Berger
Brian and Heiji Black
Andrew and Shaun Block
Rob Bronstein
Suzanne Burns
Robert and Virginia Burnstine
Brad and Katie Cohen
Michelle Collins
Bill and Kim Colwyn
Pam and Dan Davis
Marie Devlin
Shawn M. Donnelley and Christopher
Kelly
Charles Edelstein
Bob and Rose Fealy
Lawrence Fey
Michael and Erica Fishman
David Goldman
Goldman, Sachs & Co.
Jonathan and Rebecca Guryan
David Habiger
Dr. Heather Haukness and Mr. David
Bentrem
Torrence and Kimberly Hinton
John D. Jawor
Jeff Jelm
Candice M. Johnson
Alan and Michelle Kaplan
Harry Kraemer
Janet Krueger and Tony Castelluccio
John Kos
Kovler Family Foundation
Legg Mason & Co., LLC
Alvin Marley
Rocco and Roxanne Martino
Loui Marver
Tom McCleary
Mike Naimo
Danny and Jennifer O'Shaughnessy
Jim and Sharon O'Sullivan
ORBA
ORIX Foundation
Jim Parsons
Laura Pearl
Sanford E. Perl
Stephen L. Ritchie
Dan Rosenbloom
Scott Segal
Benjamin Socie
Rita Spitz and David Blears
Gregory and Carmelina Stoklosa
Marc and Marcy Strongin
Edward Swan
Kay Torshen
Douglas and Pam Walter
Barbara West
Robert Westropp
James Wildman