SUPPORTING INDIVIDUAL STUDENTS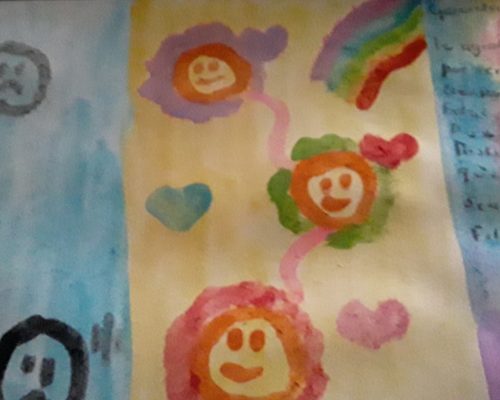 At the start of summer, Student Supports Manager Ms. Preciado knew that her students needed activities that helped them process the trauma they were experiencing and encouraged them to unwind, destress, and connect with their peers. She created a virtual Art Group on Google Meet, and each week, the students explored a different emotion through watercolor.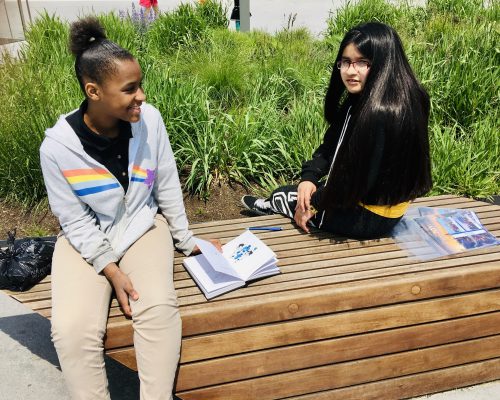 When stay-at-home orders were enacted in cities nationwide, technology became our way of learning, working, socializing, connecting, and even distracting ourselves from the challenges facing home and society. By focusing on positive activities and using technology to build healthy connections, students can manage the screen-time grind.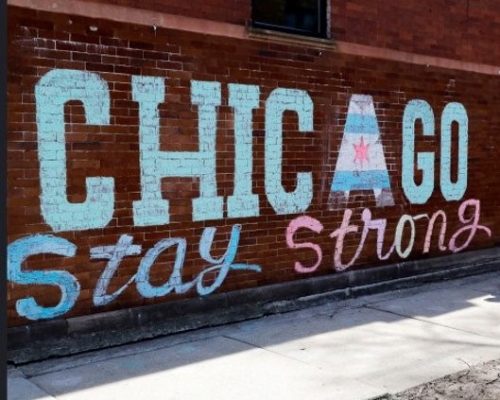 This year posed many challenges for our students and staff. But instead of writing off 2019-20, our team greeted each obstacle with an innovation and tenacity that gives new meaning to how we recognize success this season. Here's how CIS of Chicago has been working to help our students feel safe and supported, so that they can continue on the path to graduation.
SURROUNDING STUDENTS AND SCHOOLS WITH A COMMUNITY OF SUPPORT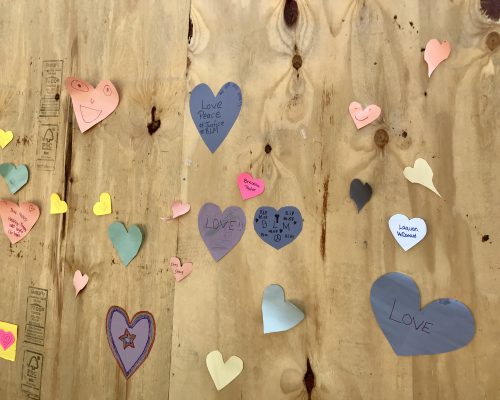 In addition to the pandemic, our students grappled with current events that underscored systemic racism and injustice. In response, our CIS of Chicago Student Supports Managers created healing spaces for young people, even through virtual platforms, and our School Partnership Specialists offered a listening ear to administrators and counselors.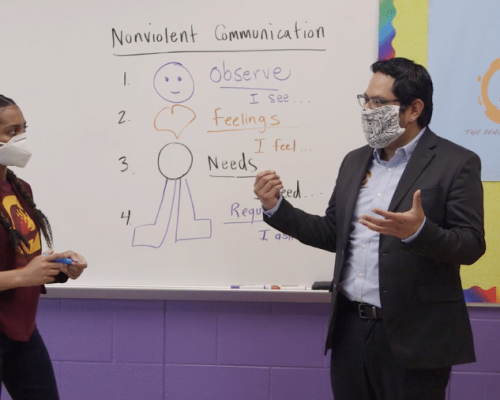 CIS of Chicago is helping community partners navigate everything from program logistics and student engagement strategies to school connection. Here is a look into how our community partners are innovating this fall — and how the CIS of Chicago Partnership Team is amplifying those efforts.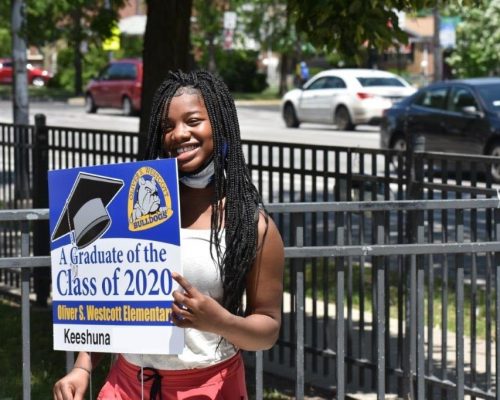 For CPS' 26,000 eighth graders, the final semester of 2019–20 was fraught with fall-out from the COVID-19 pandemic, but our Student Supports Managers were there to make sure that their eighth graders finished the school year strong and had the tools they needed to start high school remotely.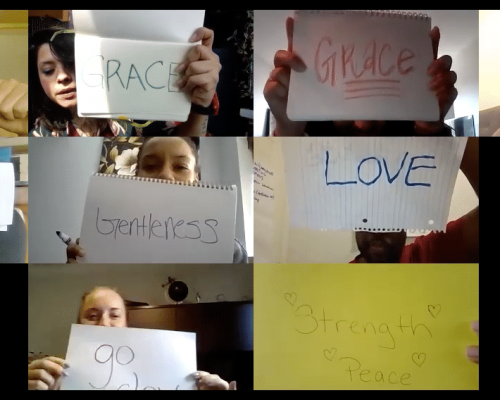 How can teachers foster a sense of belonging for students, in addition to teaching academic curricula? Our Together for Students Project Manager, Adenia Linker, shares some ideas she has gleaned from experience and discussion to help guide educators in supporting SEL this school year.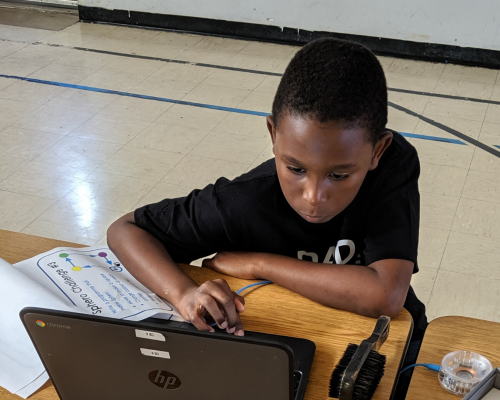 As school communities prepare for an unprecedented fall semester, Dr. Judith Allen, Chief Operating Officer, joined WBBM's Rob Hart for a discussion about what CIS of Chicago has learned from pivoting our work.
Field Supervisor Kyla Gilmore ventured back to the CIS of Chicago office on Van Buren on a sunny day in March, and the sight — and silence — of the empty suite prompted her to reflect on the heart of our work and the imperative of our mission.